1st Grade Spelling Words
1st Grade Spelling Words: An Easy to Follow Teaching Guide
by Sandra Johnson
One of the keys to teaching correct spelling is repetition. Repetition can be quite boring and you do not want to lose the interest of your students. When it comes to teaching 1st grade spelling words you are going to want to put the words into themed lists. Keep in mind that children are easily distracted and that too much information can make them lose interest.
Sets of Words with Similar Ending
If the words are related to one another, it will be easier for the student to memorize and commit them to memory. This technique can also add an element of fun to learning if the words rhyme or are in fun themes such as Halloween words or Christmas words. Here are several 1st grade words that you can try with your class or own kids. These are in sets of related words based on their endings such as –an, -en, -end.
1. An
2. Man
3. Can
4. Pan
5. Fan
6. Ran
7. Pen
8. Den
9. Ten
10. Hen
11. End
12. Mend
13. Send
14. Lend
15. Bend
Have your students say these words out loud twice and also write them twice. This will help them commit the words to memory by making them sound and look familiar to their ears and eyes. For homework, students should also be asked to write the words ten times.
Themed Spelling Words for Fun
Here is another list of 1st grade spelling words in a themed set for your students to learn. This set is based on Halloween and Christmas words so that your children or students can have more fun while learning and stay focused. Since these words will be associated with something children enjoy, such as holidays, it will make them more inclined to learn these words and remember them in the long run.
1. Cat
2. Bat
3. Orange
4. Black
5. Dark
6. Night
7. Ghost
8. Witch
9. Pumpkin
10. Treat
11. Candy
12. Trick
13. Spook
14. Boo
15. Holiday
Here is the Christmas spelling words list for you to use with your students.
1. Tree
2. Snow
3. Snowman
4. Snowflake
5. Santa
6. Present
7. Fireplace
8. Ornament
9. Turkey
10. Angel
11. Baby
12. Gift
13. North
14. Elves
15. Reindeer
There are many other 1st grade spelling words you can add to these lists if you feel they are too short. You could make a whole chapter of spelling words based around these ideas. You don't need to use these holidays if you don't want to, as you can come up with your own 1st grade spelling words lists.
You can check out the most common 1st grade spelling bee words taught in public schools at All About Spelling. There you'll find lists for other grades as well, so if you are a parent who wants to teach their child ahead of time, then check that out as well. Also, you can find more than a dozen lists of words for 1st grade students at HomeSpellingWords.com.



TEFL in Japan
How to Make Japanese Children Fluent in English
How did you learn English as a child?
I suspect you will say that you learned it from your mother. Most of us learned it that way.
"Come here."
"Don`t touch that."
"That`s hot."
"Look at that beautiful flower."
"I love you."
Things like that. Our parents tried to teach us and keep us safe. We learned our native language and about the world that way.


Children learn in different Ways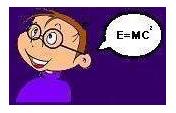 Smart-kid-educational-games.com providesinformation on word board games that can help kids increase their vocabularyand literacy skills! Smart Kid Educational Games


To 1st Grade Vocabulary

To Teaching English in Japan - Amazing Experiences

To International Teaching Jobs

To Spelling Lessons

To 2nd Grade Vocabulary

To EFL Teacher

From 1st Grade Spelling Words to How to teach English in Japan (home)